Team
---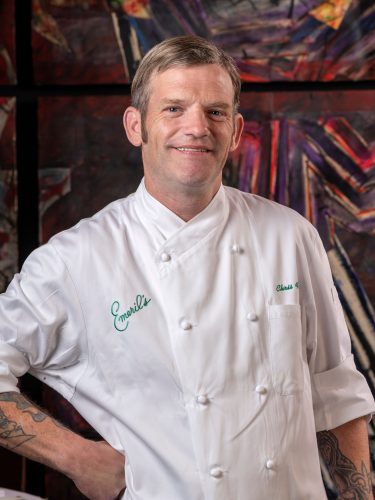 Chef de Cuisine
Chris Fagan
---
Chris Fagan serves as Chef de Cuisine at Chef Emeril Lagasse's flagship restaurant in New Orleans, Emeril's.
Fagan joined Emeril's family of restaurants as a sous chef at NOLA Restaurant in 1999. Since then, he has worked in and out of the organization, including a stint at Emeril's Miami and a return to NOLA Restaurant, before landing at Emeril's New Orleans.
A country boy, Chris was raised on the Northshore of New Orleans. His passion for cooking came as a young child, watching his grandmother prepare rabbit and turtle soup from scratch, hanging sausage in their log cabin-style smokehouse, and baking biscuits, cakes, and pies. He got his first glimpse of working in a professional kitchen at the age of 11, helping out at his family's restaurant in Biloxi, MS.
With more than 20 years in the business, he has worked under New Orleans' chefs and top influences including Tory McPhail, Michael Gottlieb, and Robert Bruce, as well as Chef Lagasse.
Chris takes a less is more approach in his cooking and looks at every ingredient as integral to a dish, not just an afterthought. As chef de cuisine, he utilizes his classically refined techniques and close relationships with local purveyors offering the best of seasonal ingredients to deliver an elevated and memorable experience.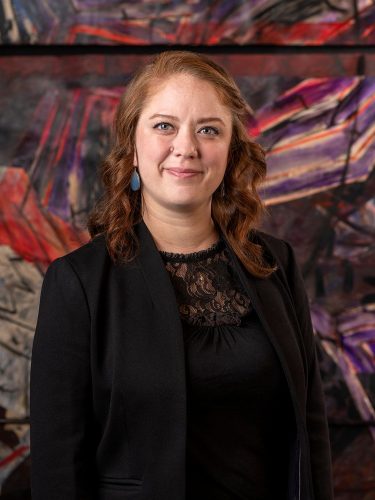 General Manager
Ashley Daniels
---
Since moving to New Orleans to attend Tulane University, Ashley Daniels has worked her way through some of New Orleans' most revered dining institutions, including Arnaud's, Doris Metropolitan and Saba, starting as a server's assistant and up to assistant general manager. Her passion for hospitality started with wine, immersing herself through classes to learn more about the regions and varietals. Her investment of time into education in all areas food and beverage allows her to lead from a place of knowledge, which she'll utilize in her role as General Manager at Emeril's.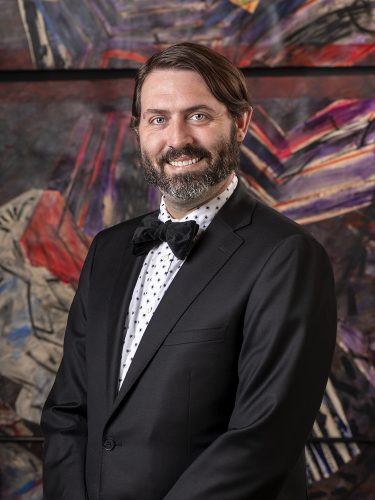 Originally from Stockton, California, Johnny Slamon moved to San Francisco in his twenties to pursue a career at the Fifth Floor Restaurant.  The Grand Award-winning restaurant earned a Michelin star during Slamon's tenure as Sommelier under Master Sommelier, Emily Wines.  In 2008, Slamon took over the wine program at Fifth Floor.  In 2010, he opened Alexander's Steakhouse and earned Wine Spectator's Best of Award of Excellence. In 2017, Slamon moved to New Orleans and accepted the position as the beverage director and manager at Lilette.  In 2021 Slamon joined the reopening team as Sommelier of Emeril Lagasse's flagship restaurant, Emeril's.  In his free time, Slamon enjoys traveling across Europe and he loves to bury himself in a good book.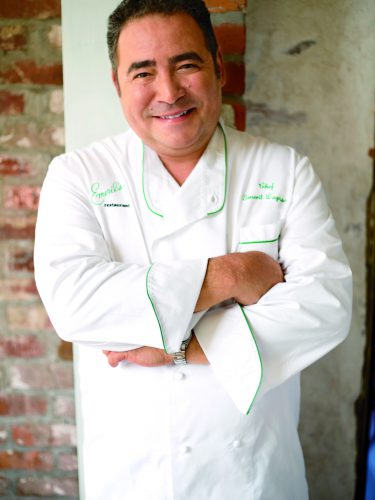 Owner, Chef
Emeril Lagasse
---
Emeril Lagasse is the chef/proprietor of 8 restaurants, including four in New Orleans (Emeril's, NOLA, Meril and Emeril's Table at the MSY Airport); two in Las Vegas (Emeril's New Orleans Fish House and Delmonico Steakhouse); one in Miramar Beach, Florida (Emeril's Coastal); and his most recent and his first restaurant at sea, Emeril's Bistro 1396 on Carnival Cruise Line's Mardi Gras ship.
As a national TV personality, he has hosted more than 2,000 shows on the Food Network, and is the food correspondent for ABC's "Good Morning America." Most notably, Amazon launched an original series featuring Lagasse called Eat the World with Emeril Lagasse. The series received five daytime Emmy nominations and won Outstanding Culinary Program.  The series was also a James Beard semifinalist in the category Outstanding Personality of Host. Lagasse has appeared as a guest judge in five seasons of Bravo's hit food series, "Top Chef," and two seasons of "Top Chef Jr".  He was named a co-host on the last three seasons of the "Rachael Ray Show," and has appeared on the Cooking Channel with five seasons of "Emeril's Florida." Lagasse is the bestselling author of 19 cookbooks, the latest titled Essential Emeril: Favorite Recipes and Hard-Won Wisdom from My Life in the Kitchen.
In 2002, Lagasse established the Emeril Lagasse Foundation to support children's educational programs that inspire and mentor young people through the culinary arts, nutrition, healthy eating, and important life skills. To date, the Foundation has distributed over $15 million in grants benefiting children's charities in New Orleans, Las Vegas and on the Gulf Coast. In 2013, Lagasse was named the Humanitarian of the Year by the James Beard Foundation for his dedicated efforts to further the culinary arts in America, as well as his philanthropic work supporting children's educational programs through his Foundation.
In January 2019, Lagasse launched We Love Food Hospitality, a new consulting division of his culinary empire. We Love Food Hospitality consults with both existing and new concept restaurants on menu development, culinary training, and other restaurant operations.
Lagasse's restaurant company, Emeril's Homebase, is located in New Orleans and houses culinary operations and a test kitchen for recipe development.