Team
---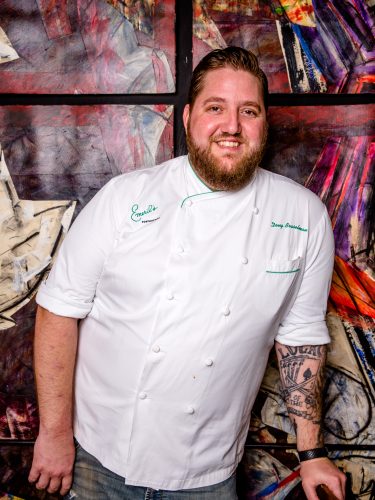 Chef de Cuisine
Douglas Braselman
---
Douglas Braselman serves as Chef de Cuisine at Emeril's New Orleans, Chef Emeril Lagasse's flagship restaurant located in New Orleans' Warehouse District.
A New Orleans native, Braselman is no stranger to Emeril's family of restaurants. In 2011, he joined the team at Emeril's New Orleans, later moving to become chef de cuisine at Emeril's Orlando at Universal's CityWalk, his most recent position and one he held since April 2015.
With more than 16 years of experience in the culinary arts, he's worked under the guidance of some of the best chefs and restaurateurs in New Orleans, including Chef David Slater, Chef Gregg Collier, Chef James Wong and Roy Barre. These experiences led to opportunities in award-winning restaurants such as Redfish Grill, Ralph's on the Park, and eventually, Emeril's restaurants in New Orleans and Orlando.
Braselman brings with him the flavors of his Louisiana heritage, while being hands-on in the kitchen, using only the best quality local and regional ingredients to drive his seasonal menu and daily specials.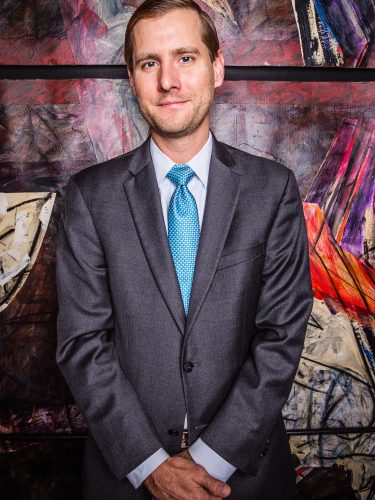 General Manager
Ray Gumpert
---
Growing up just outside New Orleans in Metairie, Ray Gumpert's first exposure to the restaurant world came in the fall of 2000, when he joined Chef Emeril Lagasse's restaurant NOLA in the French Quarter as a bus boy. The restaurant's fast pace and lively atmosphere came as a surprise, but Ray quickly became intimately aware of what it takes to operate a first class restaurant operation. Ray was particularly interested in the popularity and art of wine service, continually chatting with then-NOLA Sommelier John Hoff for wine knowledge and staying late to learn about wine after service hours. Ray was soon promoted to Captain, showcasing the nightly degustation and wine pairing, while honing his wine service skills. In September 2002, Ray moved to Miami and assisted with the opening of Emeril's Miami Beach restaurant. He soon became Assistant Sommelier at Emeril's Miami, and developed strong connections with the wine community and top vintners, and experienced a new level of appreciation for the profession. In April 2008, Ray was promoted to Sommelier at Emeril's Delmonico in New Orleans. In November 2008, he became the Sommelier at Emeril's New Orleans, and presided over the restaurant's Grand Award-winning cellar of nearly 1,900 selections and 10,000 bottles until 2018 when he was promoted to General Manager. Ray holds a first-level Court of Master Sommelier's certification.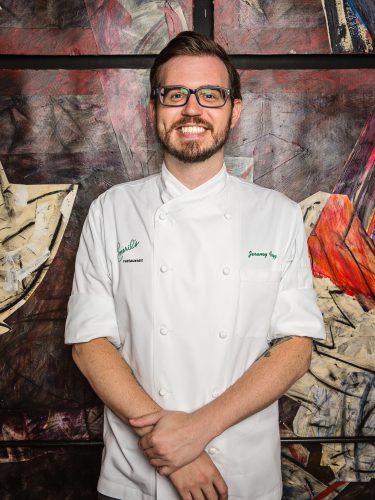 Jeremy Fogg credits his family—and their large, food-oriented gatherings—as his culinary inspiration. An Orlando native, Jeremy attended Le Cordon Bleu culinary school where he found his passion for pastry and baking. Following graduation, he spent the next few years working for prestigious hotels like the Gaylord Palms Resort and Hilton Orlando.
Fogg moved to New Orleans in 2013, joining Emeril's team in February 2014 and was quickly promoted to Pastry Chef at Emeril's New Orleans in July 2014. During his time with the Emeril's family, he has been part of the opening teams for two of Emeril's newest restaurants and worked on numerous charity events with the Emeril Lagasse Foundation. Currently, he manages the pastry kitchen at Emeril's New Orleans daily while assisting with the pastry programs of some of the sister restaurants.
Nostalgia is always an inspiration for Fogg. Using old family recipes and other childhood favorites as a basis for developing new dishes, he enjoys paying homage to local ingredients, especially fresh fruits, sweet herbs, and chocolate.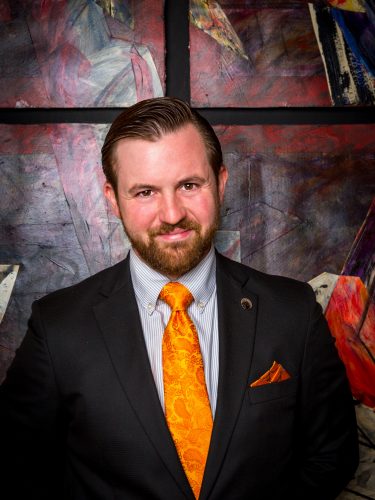 Sommelier
Taylor Terrebonne
---
Taylor Terrebonne began his career with Emeril's Restaurants in 2012 when he was hired at Emeril's New Orleans as a busser while double majoring in film and photography at the University of New Orleans.  Taylor quickly began to have a desire to learn more about wine and the wine program at Emeril's.  After being promoted to Captain, Taylor was asked to fill the role of Assistant Sommelier and in 2017 he was promoted to Dining Room Manager and Private Events Manager.  In 2018 Taylor was promoted to Sommelier at Emeril's New Orleans and will take his 1st level certification by the Court of Master Sommeliers this July.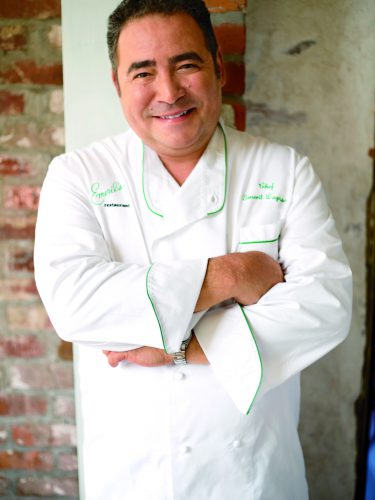 Emeril Lagasse is the chef/proprietor of 11 restaurants, including four in New Orleans (Emeril's, NOLA, Emeril's Delmonico and Meril); three in Las Vegas (Emeril's New Orleans Fish House, Delmonico Steakhouse and Lagasse's Stadium); three at Wind Creek Bethlehem in Pennsylvania (Emeril's Fish House, Emeril's Chop House and Burgers And More by Emeril); and most recently, one in Miramar Beach, Florida (Emeril's Coastal Italian).
As a national TV personality, he has hosted more than 2,000 shows on the Food Network, and is the food correspondent for ABC's "Good Morning America." Most recently, Amazon launched an original series featuring Lagasse called Eat the World with Emeril Lagasse. The series received five daytime Emmy nominations and won Outstanding Culinary Program.  The series was also a James Beard semifinalist in the category Outstanding Personality of Host. Lagasse has appeared as a guest judge in Bravo's hit food series, "Top Chef," was named a co-host on the "Rachael Ray Show," and has appeared on the Cooking Channel with five seasons of "Emeril's Florida." He is the bestselling author of 19 cookbooks, the latest titled Essential Emeril: Favorite Recipes and Hard-Won Wisdom from My Life in the Kitchen.
In 2002, Lagasse established the Emeril Lagasse Foundation to support children's educational programs that inspire and mentor young people through the culinary arts, nutrition, healthy eating, and important life skills. To date, the Foundation has distributed $10 million in grants benefitting children's charities in New Orleans, Las Vegas and on the Gulf Coast. In 2013, Lagasse was named the Humanitarian of the Year by the James Beard Foundation for his dedicated efforts to further the culinary arts in America, as well as his philanthropic work supporting children's educational programs through his Foundation.
Lagasse's restaurant company, Emeril's Homebase, is located in New Orleans and houses culinary operations and a test kitchen for recipe development. For more information visit emerilsrestaurants.com.