Team
---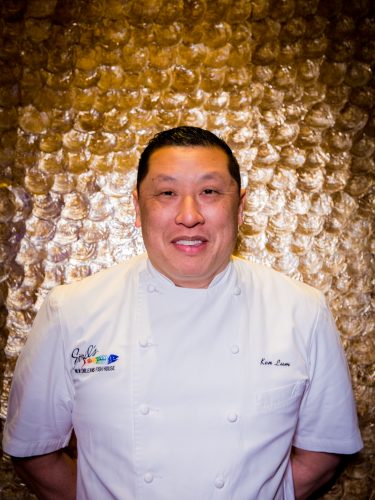 Chef Lum brings more than 28 years of culinary experience to this position and rejoins the Emeril's New Orleans Fish House team after initially working at the restaurant from 1998-2000 and 2001-2007.
Lum studied culinary arts at Kapiolani Community College. After working his way up from line cook to sous chef in various restaurants in Hawaii, including Detlef's, Hanaki Restaurant, La Mer, and Chef Marvo Restaurant, he began working under acclaimed chef and Food Network personality, Emeril Lagasse, as a line cook at Emeril's New Orleans Fish House at the MGM Grand in 1998. In 2007, Lum moved back to Hawaii and was the chef de cuisine at Tidepools at the Grand Hyatt Kauai Resort and Spa. Most recently he was the executive sous chef at The Club at Kukui'ula, Koloa in Kaua'i, Hawaii.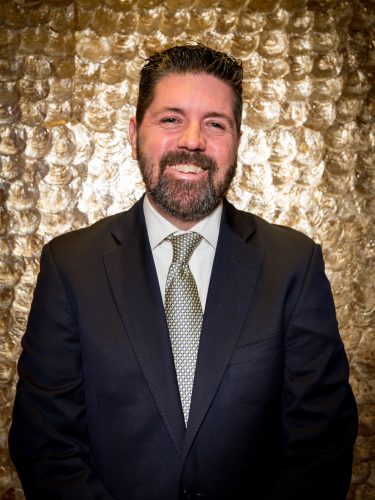 General Manager
Tyler Anderson
---
Born and raised in Las Vegas, NV, Tyler Anderson has been in the Emeril's family for 14 years. He started at Delmonico Steakhouse at The Venetian Las Vegas in 2002 and worked his way up from back server to captain and then eventually assistant general manager. Being a part of the Emeril's team from the start of his restaurant career has allowed him to grow into a successful manager for the past eight years. He joined Emeril's New Orleans Fish House in 2016 as general manager and is dedicated to maintaining Emeril's high standards for both food quality and exceptional customer service. In his spare time, he enjoys spending time with his wife and daughter and boating, water skiing and paddle boarding on Lake Mead.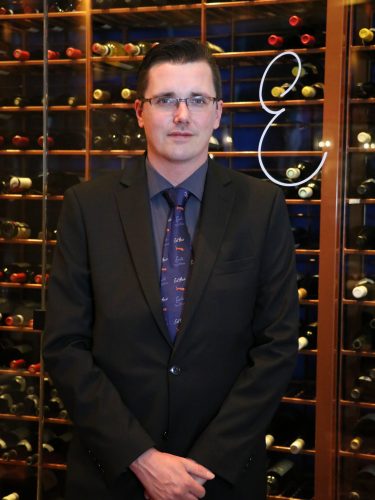 Las Vegas local Sean Morgan got his start at Emeril's New Orleans Fish House as a server in 2002 and has since established himself as the restaurant's sommelier through hard work and dedication to his craft. Before accepting his position as sommelier, Morgan learned about wine pairings under previous restaurant sommeliers as they guided guests through nightly six-course tasting menus featuring wine paired expertly with the chef de cuisine's selection of dishes. This early exposure to wine peaked his interest, and he began to independently study everything to do with wine from wineries to the flavor profiles from different regions around the world. He was able to cultivate this interest further upon entering the restaurant's management development program in 2015. Through this program, Morgan excelled at leadership positions and was named one of the restaurant managers and sommelier in 2018. In his free time, Morgan enjoys traveling with his family and writing stories, songs and poems.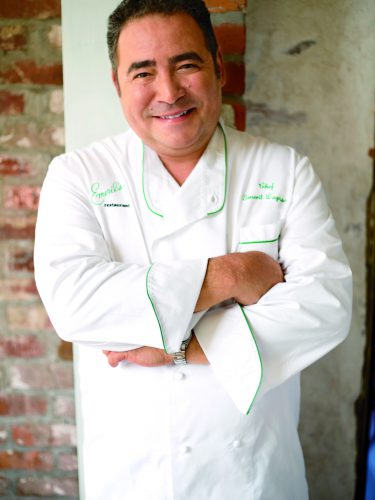 Emeril Lagasse is the chef/proprietor of 11 restaurants, including four in New Orleans (Emeril's, NOLA, Emeril's Delmonico and Meril); three in Las Vegas (Emeril's New Orleans Fish House, Delmonico Steakhouse and Lagasse's Stadium); three at Wind Creek Bethlehem in Pennsylvania (Emeril's Fish House, Emeril's Chop House and Burgers And More by Emeril); and most recently, one in Miramar Beach, Florida (Emeril's Coastal Italian).
As a national TV personality, he has hosted more than 2,000 shows on the Food Network, and is the food correspondent for ABC's "Good Morning America." Most recently, Amazon launched an original series featuring Lagasse called Eat the World with Emeril Lagasse. The series received five daytime Emmy nominations and won Outstanding Culinary Program.  The series was also a James Beard semifinalist in the category Outstanding Personality of Host. Lagasse has appeared as a guest judge in Bravo's hit food series, "Top Chef," was named a co-host on the "Rachael Ray Show," and has appeared on the Cooking Channel with five seasons of "Emeril's Florida." He is the bestselling author of 19 cookbooks, the latest titled Essential Emeril: Favorite Recipes and Hard-Won Wisdom from My Life in the Kitchen.
In 2002, Lagasse established the Emeril Lagasse Foundation to support children's educational programs that inspire and mentor young people through the culinary arts, nutrition, healthy eating, and important life skills. To date, the Foundation has distributed $10 million in grants benefitting children's charities in New Orleans, Las Vegas and on the Gulf Coast. In 2013, Lagasse was named the Humanitarian of the Year by the James Beard Foundation for his dedicated efforts to further the culinary arts in America, as well as his philanthropic work supporting children's educational programs through his Foundation.
Lagasse's restaurant company, Emeril's Homebase, is located in New Orleans and houses culinary operations and a test kitchen for recipe development. For more information visit emerilsrestaurants.com.