Team
---
Executive Chef
Victor Bock
---
Chef Victor Bock currently oversees six restaurants and manages well over 400 food and beverage employees at Wind Creek Bethlehem. With nearly three decades of multi-regional cuisine experience, his extensive knowledge of the culinary arts has allowed him to become one of the region's most well-respected chefs.
Chef Bock graduated from the prestigious Culinary Institute of America in 1987. From there, he became the Restaurant and Catering Sous Chef at the Accomac Inn. While at the Inn, the restaurant received accolades from publications such as Bon Appétit and Gourmet. In 1991, Chef Bock became the Executive Chef at Window's on Steinman Park, a four-star French restaurant in Lancaster, Pa. While there, Chef Bock was nominated by the Chaine Des Rotisseur as one of the top 50 chefs in the Philadelphia area. Chef Bock went on to become the Executive Chef at the four-star, four-diamond Hotel Hershey. Bock was even featured on two PBS series: "Historic Hotels of America" and "Historic Chefs of America."
Chef Bock expanded his knowledge with stints as Executive Chef at the historic Greensboro Country Club and later the Bent Creek Country Club. From there, he became Executive Chef at the four-star, four-diamond Woodstock Inn and Resort before accepting his current position as Executive Chef, Food and Beverage at Wind Creek Bethlehem in 2009.
During his childhood, Chef Bock's mother sparked his love for cooking while raising him in rural York County, Pa. At age 15, he started working as a dishwasher at a country inn – soon finding himself working alongside the Chef.
Chef Bock has served on the Resort Food Executives Committee since 1985, a committee aimed at promoting culinary apprenticeship programs and the American Culinary Federation. In addition, Chef Bock has served on the Northampton Community College's advisory board for the past six years. Most recently, Chef Bock joined the Bethlehem Vocational-Technical Bridges Foundation, a scholarship program dedicated to providing deserving students the ability and financial support to fulfill career aspirations.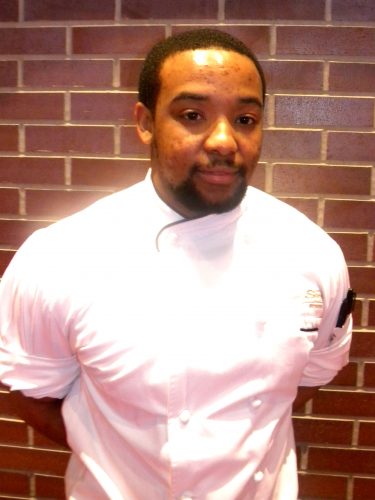 Chef de Cuisine
Xolani Dlamini
---
Lani grew up in Jersey City, NJ, moving to East Stroudsburg, PA in 2001. He has been feeding his passion for the Culinary Arts since his first cooking job in New York City at Mainland Restaurant. He obtained his Culinary and Business degree from the New York Restaurant School at The Art Institute. Lani has flourished in several culinary operations at Wind Creek Bethlehem. Starting at St. James Gate, he was quickly recognized as a star performer. He opened Emeril's Italian Table as Cook lll and grew professionally through the ranks culminating in his promotion to Chef de Cuisine at Emeril's Fish House. Aside from day trips to New York City's finest restaurants, Lani enjoys all sports and personal fitness.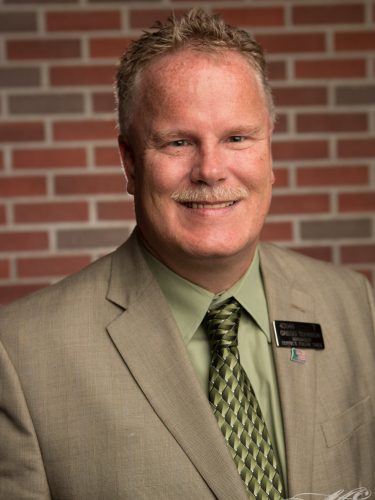 General Manager
Gregg Johnson
---
After more than 30 years in the Hospitality industry, Gregg started as General Manager of Emeril's Italian Table in May 2014 and has transitioned over to General Manager at Emeril's Fish House in April 2016. As General Manager, he is responsible for day-to-day operations leading his team of Managers and Front of House Team Members. Gregg has an A.S. in Culinary Arts and a B.S. in Management from Johnson & Wales University in Providence, RI. He has extensive experience in the Hospitality Industry which included positions as Executive Chef, Food & Beverage Director, and General Manager. Gregg says he enjoys "sharing my experiences and observing the professional growth of my team." He also likes "pleasing people with genuine hospitality". Gregg grew up in Yorktown Heights, NY. He is an avid golfer and enjoys watching his children compete in sports. An intense family man, Gregg resides in Macungie, PA with his wife Kim, son Gregory Jr., and his daughter Meghan.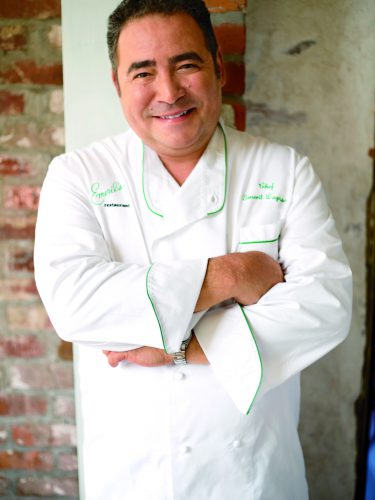 Emeril Lagasse is the chef/proprietor of 11 restaurants, including four in New Orleans (Emeril's, NOLA, Emeril's Delmonico and Meril); three in Las Vegas (Emeril's New Orleans Fish House, Delmonico Steakhouse and Lagasse's Stadium); three at Wind Creek Bethlehem in Pennsylvania (Emeril's Fish House, Emeril's Chop House and Burgers And More by Emeril); and most recently, one in Miramar Beach, Florida (Emeril's Coastal Italian).
As a national TV personality, he has hosted more than 2,000 shows on the Food Network, and is the food correspondent for ABC's "Good Morning America." Most recently, Amazon launched an original series featuring Lagasse called Eat the World with Emeril Lagasse. The series received five daytime Emmy nominations and won Outstanding Culinary Program.  The series was also a James Beard semifinalist in the category Outstanding Personality of Host. Lagasse has appeared as a guest judge in Bravo's hit food series, "Top Chef," was named a co-host on the "Rachael Ray Show," and has appeared on the Cooking Channel with five seasons of "Emeril's Florida." He is the bestselling author of 19 cookbooks, the latest titled Essential Emeril: Favorite Recipes and Hard-Won Wisdom from My Life in the Kitchen.
In 2002, Lagasse established the Emeril Lagasse Foundation to support children's educational programs that inspire and mentor young people through the culinary arts, nutrition, healthy eating, and important life skills. To date, the Foundation has distributed $10 million in grants benefitting children's charities in New Orleans, Las Vegas and on the Gulf Coast. In 2013, Lagasse was named the Humanitarian of the Year by the James Beard Foundation for his dedicated efforts to further the culinary arts in America, as well as his philanthropic work supporting children's educational programs through his Foundation.
Lagasse's restaurant company, Emeril's Homebase, is located in New Orleans and houses culinary operations and a test kitchen for recipe development. For more information visit emerilsrestaurants.com.