Team
---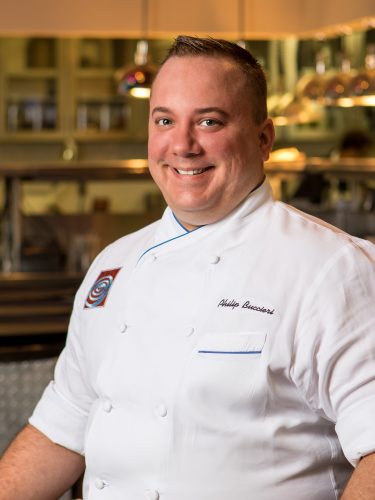 Chef de Cuisine
Philip Buccieri
---
Philip Buccieri serves as Chef de Cuisine at NOLA Restaurant, Chef Emeril Lagasse's lively French Quarter restaurant.
Born and raised in New York, Philip was drawn to the kitchen from a young age and was running a family-owned café in his hometown by age 16. Philip attended Johnson and Wales University where he obtained a bachelor's degree in culinary arts with a concentration in business management. To further hone his skill, he worked in a number of restaurants offering various specialties and cuisines.
Philip is no stranger to Lagasse's famed French Quarter eatery. In 2011, Philip moved to New Orleans to work at NOLA Restaurant. Following a three-month internship, Philip was hired as a full-time cook, then eventually took the helm as sous chef and executive sous chef before his most recent appointment.
Philip's style of cooking is straightforward with a focus on fresh and locally sourced ingredients. As chef de cuisine, he will work closely with Chef Lagasse to continue to offer guests creative and delicious dishes.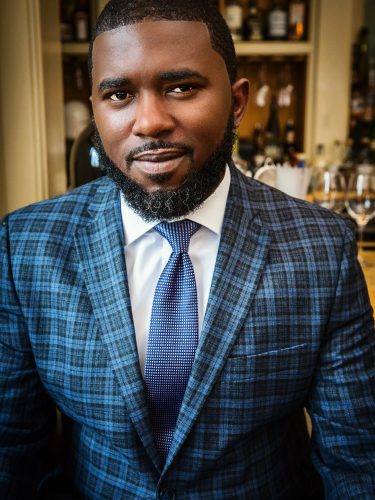 General Manager
Tim Armstead
---
Tim Armstead has more than 20 years of experience working in hospitality. Born and raised in New Orleans, Tim first joined the industry as a dishwasher at a local neighborhood hot spot. From there he sought growth and opportunity at Brennan's, where he got his first taste of the fine dining world. In 2003, he made the switch to the Lagasse family of restaurants and joined their flagship team as a busser. From there he worked his way up to captain, earning the respect and admiration of his peers along the way. It was this passion, desire, and the knowledge gained as a captain that caught his superiors' attention when a management position opened at NOLA.
In 2012, Tim joined the NOLA team as a dining room manager, where he worked for five years learning from some of the best in the business. In 2017, Tim left to pursue other opportunities but was quickly drawn back to his true life's passion in the hospitality industry. Later that year, Tim returned to the company at Emeril's and was promoted to Dining Room Manager at Delmonico in March of 2018.  We share Tim's excitement to be back at NOLA in the role of General Manager.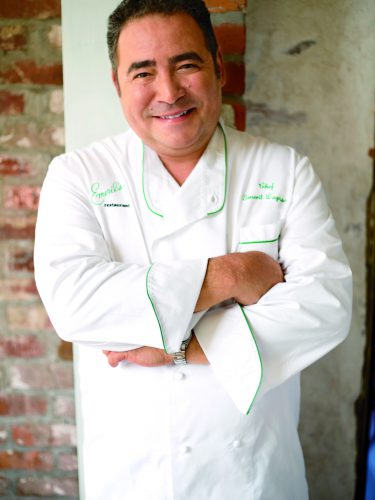 Emeril Lagasse is the chef/proprietor of 10 restaurants, including five in New Orleans (Emeril's, NOLA,  Emeril's Delmonico, Meril and Emeril's Table at the MSY Airport); two in Las Vegas (Emeril's New Orleans Fish House and Delmonico Steakhouse); two at the Wind Creek Bethlehem in Pennsylvania (Emeril's Chop House and Burgers And More by Emeril); and one in Miramar Beach, Florida (Emeril's Coastal). His 11th restaurant, and his first restaurant at sea, Emeril's Bistro 1396 will open on Carnival Cruise Line's Mardi Gras ship set to sail in 2021. 
As a national TV personality, he has hosted more than 2,000 shows on the Food Network, and is the food correspondent for ABC's "Good Morning America." Most notably, Amazon launched an original series featuring Lagasse called Eat the World with Emeril Lagasse. The series received five daytime Emmy nominations and won Outstanding Culinary Program.  The series was also a James Beard semifinalist in the category Outstanding Personality of Host. Lagasse has appeared as a guest judge in five seasons of Bravo's hit food series, "Top Chef," and two seasons of "Top Chef Jr".  He was named a co-host on the last three seasons of the "Rachael Ray Show," and has appeared on the Cooking Channel with five seasons of "Emeril's Florida." Lagasse is the bestselling author of 19 cookbooks, the latest titled Essential Emeril: Favorite Recipes and Hard-Won Wisdom from My Life in the Kitchen. 
In 2002, Lagasse established the Emeril Lagasse Foundation to support children's educational programs that inspire and mentor young people through the culinary arts, nutrition, healthy eating, and important life skills. To date, the Foundation has distributed $14 million in grants benefitting children's charities in New Orleans, Las Vegas and on the Gulf Coast. In 2013, Lagasse was named the Humanitarian of the Year by the James Beard Foundation for his dedicated efforts to further the culinary arts in America, as well as his philanthropic work supporting children's educational programs through his Foundation. 
In January 2019, Lagasse launched We Love Food Hospitality, a new consulting division of his culinary empire. We Love Food Hospitality consults with both existing and new concept restaurants on menu development, culinary training, and other restaurant operations. 
Lagasse's restaurant company, Emeril's Homebase, is located in New Orleans and houses culinary operations and a test kitchen for recipe development. For more information visit emerilsrestaurants.com.