Team
---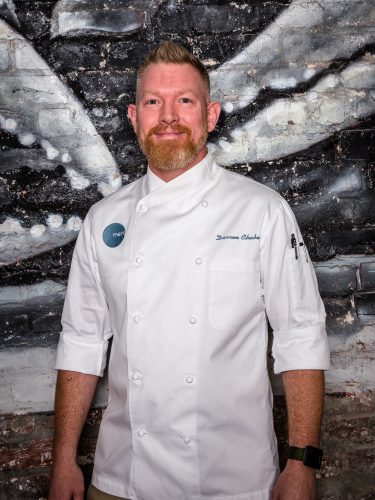 Chef de Cuisine
Darren Chabert
---
Born and raised in New Orleans, Darren grew up "with his nose to the stove" in a household where both his Grandmother and Great Grandmother cooked French cuisine for the family. Darren's Great Grandmother immigrated directly from Paris, France to America, but French wasn't the only food found in the kitchen. Every Sunday his family cooked Italian, and other times, they incorporated Cajun flavor to local seafood and produce.
At age 20, Darren joined the United States Army Field Artillery Division. In 2008, ten years later, he returned to New Orleans and became a cook at Emeril's Delmonico, falling back into the routine of the kitchen and revisiting his French culinary roots. In 2010, a second deployment called Darren back to Baghdad with the Louisiana National Guard. Darren became the Chef at Palace Restaurant in the Joint Visitors Bureau in Baghdad, a restaurant that served dignitaries visiting the area. When ingredients were limited, Darren called on family, friends, and fellow cooks back home in Louisiana to send him just what he needed to make Southern standards like Muffulettas and Po Boys for Army Generals. After returning in 2011, Darren came back to Emeril's Delmonico and was promoted to Sous Chef a year later. When Meril was slated to open in September 2016, Darren joined the culinary team as Executive Sous Chef and has held the position until taking over as Chef de Cuisine in 2019.
Darren's military background and experience in the kitchen go hand-in-hand. Like an old French Brigade kitchen, efficiency, respect, organization, and professionalism are tantamount to a restaurant's success. He brings his memories of Louisiana food traditions and his knowledge of French cuisine with him to the kitchen at Meril, combining local ingredients and bold flavors to keep the menu fresh and exciting, but also, a familiar reminder of home.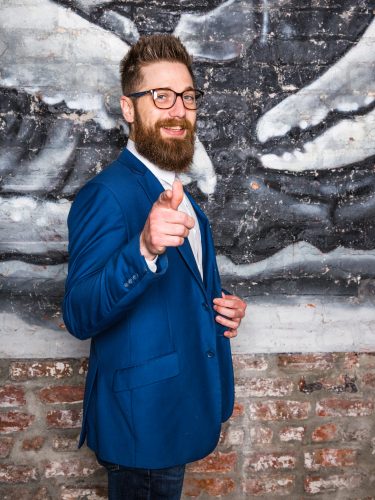 General Manager
Jeremy Smith
---
Jeremy Smith serves as General Manager at Meril. The restaurant is Chef Emeril Lagasse's fourth and latest concept in New Orleans.
The native Louisianan is no stranger to the Lagasse family of restaurants. He joined the team at Emeril's New Orleans in 2004, where his passion for the hospitality industry was born. He quickly rose in rank, going from busser to front server with the mentorship of some of the best in the business.
In 2008, he spent a year training under Stephen Starr at Parc Restaurant in Philadelphia. He further honed his abilities returning to the Lagasse domain and serving as Dining Room Manager, Assistant Sommelier and, eventually, Assistant General Manager at Emeril's New Orleans, as well as General Manager of Emeril's Chop House in Bethlehem, PA.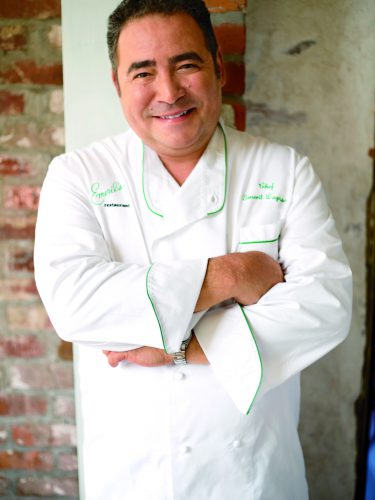 Emeril Lagasse is the chef/proprietor of 11 restaurants, including four in New Orleans (Emeril's, NOLA, Emeril's Delmonico and Meril); three in Las Vegas (Emeril's New Orleans Fish House, Delmonico Steakhouse and Lagasse's Stadium); three at Wind Creek Bethlehem in Pennsylvania (Emeril's Fish House, Emeril's Chop House and Burgers And More by Emeril); and most recently, one in Miramar Beach, Florida (Emeril's Coastal Italian).
As a national TV personality, he has hosted more than 2,000 shows on the Food Network, and is the food correspondent for ABC's "Good Morning America." Most recently, Amazon launched an original series featuring Lagasse called Eat the World with Emeril Lagasse. The series received five daytime Emmy nominations and won Outstanding Culinary Program.  The series was also a James Beard semifinalist in the category Outstanding Personality of Host. Lagasse has appeared as a guest judge in Bravo's hit food series, "Top Chef," was named a co-host on the "Rachael Ray Show," and has appeared on the Cooking Channel with five seasons of "Emeril's Florida." He is the bestselling author of 19 cookbooks, the latest titled Essential Emeril: Favorite Recipes and Hard-Won Wisdom from My Life in the Kitchen.
In 2002, Lagasse established the Emeril Lagasse Foundation to support children's educational programs that inspire and mentor young people through the culinary arts, nutrition, healthy eating, and important life skills. To date, the Foundation has distributed $10 million in grants benefitting children's charities in New Orleans, Las Vegas and on the Gulf Coast. In 2013, Lagasse was named the Humanitarian of the Year by the James Beard Foundation for his dedicated efforts to further the culinary arts in America, as well as his philanthropic work supporting children's educational programs through his Foundation.
Lagasse's restaurant company, Emeril's Homebase, is located in New Orleans and houses culinary operations and a test kitchen for recipe development. For more information visit emerilsrestaurants.com.