Article
Eat, Drink & be Meril on July 24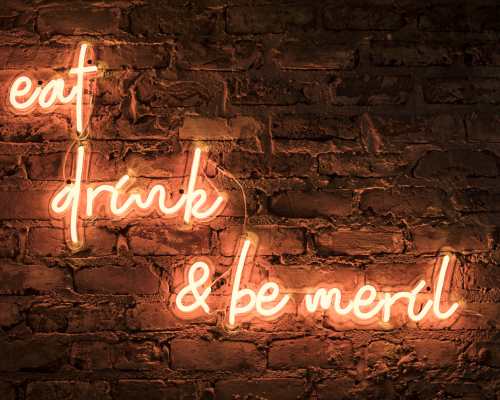 The second of four dinners in a summer dinner series will be located at Meril, Chef Emeril Lagasse's newest New Orleans concept, on Wednesday, July 24th. The dinner will feature dishes by each of Emeril's New Orleans-based chefs de cuisine, including Chef Darren Chabert of Meril, Pastry Chef Bergan Carman of Meril, Chef Douglas Braselman of Emeril's New Orleans, Chef Anthony Scanio of Emeril's Delmonico, and Chef Philip Buccieri of NOLA Restaurant.
Since it's opening in 2016, Meril has set the vibe in the CBD for deliciously spirited dining experiences. Embracing the no limits philosophy that Chef and Owner Emeril Lagasse set as the tone for the menu, bold and flavorful offerings from around the world can be shared casually amongst family and friends. This special dinner will feature dishes that can be enjoyed with conversation as if you were experiencing a meal in a chef's own home. Locally sourced ingredients, whimsical takes on familiar favorites and the ripe tastes of summer will be found at the table. True to the spirit of Meril, diners will casually imbibe perfect pairings ranging from sparkling wines to curated cocktails to locally made beers.
The Evening's Menu
BLUEBERRY CURED ORA KING SALMON
Herb Whipped Brillat Savarain, Brown Butter Torn Baguette, Pickled Blueberries, Rosemary Olive Oil
Douglas Braselman
ALLIGATOR BOUDIN EVERYTHING BAGEL SPICED KOLACHES
Pickled Vegetables and Wild Flower Honey Mustard
Philip Buccieri
PANCETTA WRAPPED RABBIT ROULADE
Gnocchi, Lemon and Mint
Darren Chabert
HAITIAN STYLE GOAT IN CREPINETTE
Red Beans and Rice, Mirliton Pikliz and Citrus Gastrique
Anthony Scanio
PEACH COBBLER BAKED ALASKA
Bergen Carman
Limited seating is available. Cost is $100 per person and is inclusive of gratuity and non-inclusive of tax and applicable credit card processing fees.
RESERVE NOW: https://www.eventbrite.com/e/eat-drink-be-meril-tickets-64386521820